Hey guys! I'm Mike, and I'm the guy behind the RPG-themed webcomic
Rusty & Co.
Recently, I've started taking on commissions, mostly character portraits for your favorite PCs and BBEGs. Here's some of the images I was commissioned for, so far: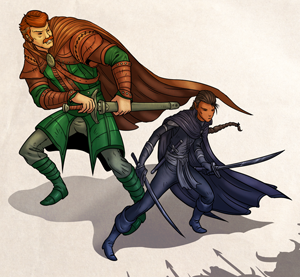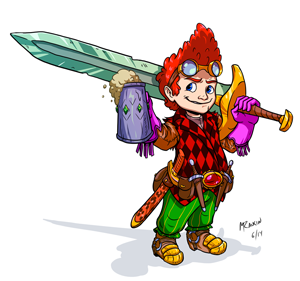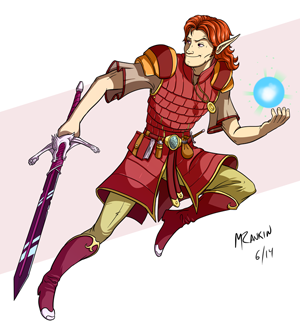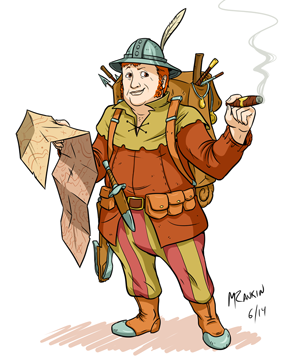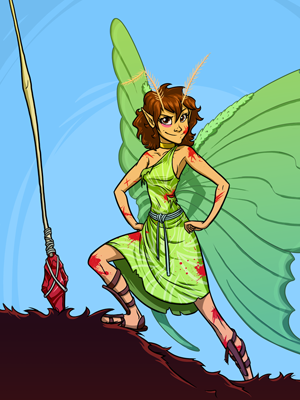 I can work in a variety of styles, and I usually get the job done within 4-5 days. The end product is of print quality and resolution, perfect for posters, prints, mugs and so on.
---
My prices are:
Quick Sketch ÔÇô $20 per character, $10 per background
Inked Drawing ÔÇô $40 per character, $20 per background
Cel-shaded Drawing ÔÇô $60 per character, $30 per background (The style of the Rusty & Co. comic.)
Rendered Drawing ÔÇô $80 per character, $40 per background
---
To order, write to me at
mike AT rustyandco DOT com
with a description of the characters or scene you want. You can attach or link to reference JPGs if youÔÇÖd like.
I will do an initial rough sketch to start. If you approve of the direction, I will accept a 50% down payment to start the work and the remainder upon final delivery. Unless the queue fills up to more than I can handle, I usually finish within 4-5 days, so the sooner ordered, the sooner delivered.
I accept PayPal, and offer discounts for bulk orders! Thanks for checking out my thread!