((I agree that I probably like Wax and Wayne better than the original trilogy.))
Narratively, I kind of like you guys starting as a variant on an oblex spawn, but able to shed your oblex nature and take on different forms more readily.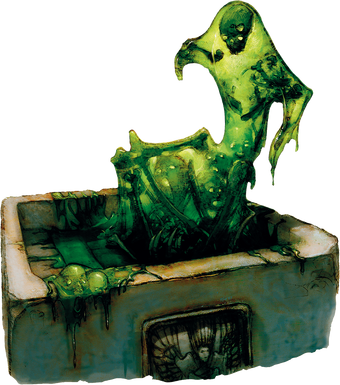 The oblex spawn itself is only a CR 1/4 creature, but starting you guys out there and letting you 'level' quickly should work just fine. Might be good to have some less involved rounds to get our feet under us. If we'd started at CR 10, the stat blocks get that much more busy. That being said, I may upgrade the oblex spawn variant into something more robust if there aren't any interesting foes in the CR 1/2 range.
M0rt, you can absolutely suggest monsters to face, especially if there's something you want to try out, and I'll queue them up when appropriate. You can PM me if you want to keep it secret and safe.