I want to try to GM in this forum.
Its my first time making a forum game so please be gentle with me.
[shadow=red]A clan of Kobolds has send you out to explore the region and build another mine.
After a long trip (always traveling at night to be hidden from the other races) you send some scouts into a small cave and are rewarded.
They find some rooms and in one of them a small gold vain.
Time to settle down[/shadow]
I'd like to have 5 PC's playing 5 of the 6 leaders auf a group of 18 kobolds building a new kobold settlement (aka mine)
And im talking about this guys
[spoil]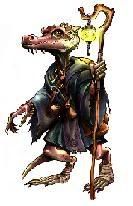 [/spoil]
[spoil]
[/spoil]
not the fairy ones.
I will mercilessly steal ideas and parts of game mechanics from a few games I've seen here and mix them up with my own.
A short summary ofa few thingys
Anyone interested?